Simon Goldenberg, Esq.
Founder & Managing Attorney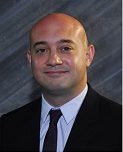 In my years of practice, I have come to realize that many people have only a basic understanding of the credit and debt system that operates in the United States. Since these are not concepts that are taught in high-school or college, all too often, people must learn about them the hard way - once they are already in trouble. I feel it is my obligation not only to help as many people as possible in resolving their particular issues, but also to educate my client's along the way.
I am a debt relief lawyer. I fight to get consumers the justice they deserve. Banks have used their vast resources to get the upper hand with consumers, it's time to level the playing field. Call me today at (888) 301-0584.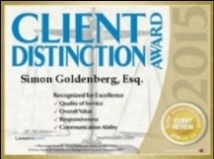 Regardless of whether you are seeking assistance with a lawsuit, debt reduction, collector harassment, or a credit problem, I can help you understand your legal rights and options for relief. I studied the nuances of various consumer laws and regulations relating to financial lending in order to provide clients with the comprehensive representation they deserve. Laws exist that establish extensive rights and remedies to protect consumers from unlawful debt collection practices and false credit reporting.
Why hire us? 6 Reasons why we stand out from other law firms.
When I built my law firm, I set a goal to become proficient in the areas of consumer credit and debt. In furtherance of that goal, I obtained certifications in Credit Scoring & Restoration by CreditCRM, as well as becoming a Certified Debt Specialist and Certified Credit Counseling Specialist by the International Association of Professional Debt Arbitrators.
I have been conferred with the honor of Avvo's Client Choice awards for both debt settlement and bankruptcy for years 2012 through 2018. I also received the distinguished designation as a Rising Star by Super Lawyers in the area of Consumer Law. Expertise.com has named my firm as part of the "Best Bankruptcy Lawyers in New York". My law firm is rated A+ by the Better Business Bureau (valid 7/3/18).
My passion is to help people find the best options to resolve their debt and credit issues. Contact me to learn how I can be of assistance in your particular situation. Click here to request a free evaluation or call (888) 301-0584.